SCHULTE'S IS NOW DELIVERING TO A SUBURB NEAR YOU!
Too busy to pop in to the store but want to buy the freshest quality meat, local produce and smallgoods? Well great news! Schulte's is now delivering.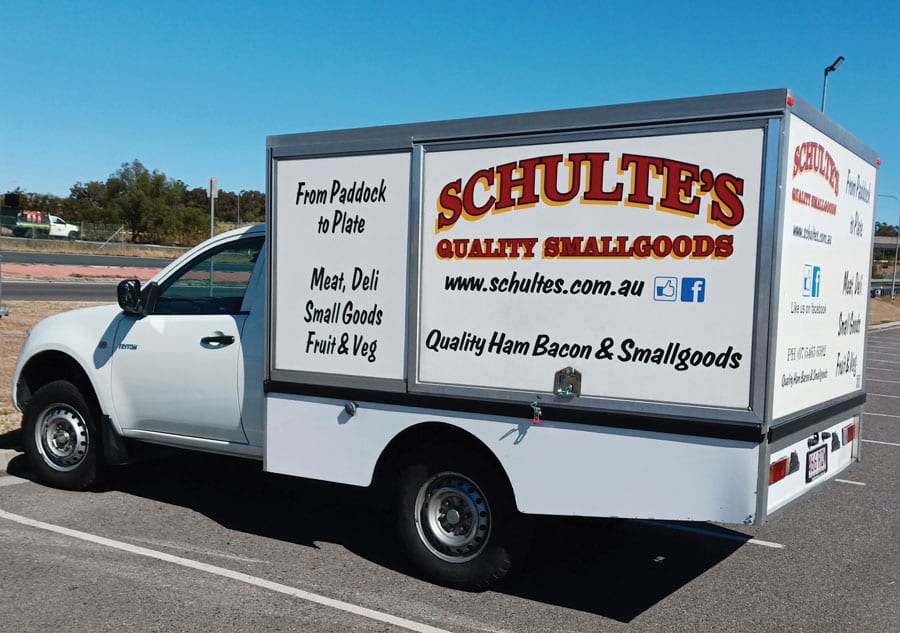 HOW IT WORKS
Place your order and we will deliver direct to your door!
HOW TO ORDER
Simply phone your orders through 5465 6592 or email orders@schultes.com.au by Wednesdays at 3pm for Thursday delivery
Payment must be made in full prior to delivery via credit card or bank transfer. Strictly no cash on delivery.
Order time will be confirmed via SMS message to your nominated mobile number on day of delivery. You must be home for delivery.

Shopping online at Schultes is easy!
Select your products and submit your order before 12 midday
We will weigh and pack your order
Your order total on checkout will be an approximate and rounded to the nearest price of the weight per kg
We will send you an invoice which you can pay via PayPal, phone or when you pick up your order in store
Locations and Days for Home Delivery*
Minimum order for Home Delivery is $100
Deliveries are available in the following areas on the following days:
Wednesday      Ipswich
Thursday          Lockyer Valley
Friday                Toowoomba
*your first home delivery order will attract a charge of $5 for your polystyrene box. Leave this out for future orders for the driver to swap over